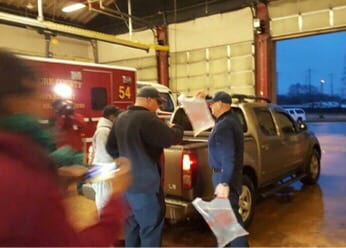 City and county officials were working to repair two water main breaks on Monday.
On Monday morning, Councilwoman Cathy Bevins reported that a "water issue" on Delegge Road in Rosedale left about 40 residents without water.
On Sunday afternoon, there was a water main break near Eastern Avenue in the Harewood Park area of Chase.
Councilwoman Bevins says that Baltimore City predicts the work will continue for at least another 24 hours.
Approximately 100 homes are without water. Residents may bring their own containers and get tap water from Chase Fire Station 54.
There is no bottled water at this location, only tap water.