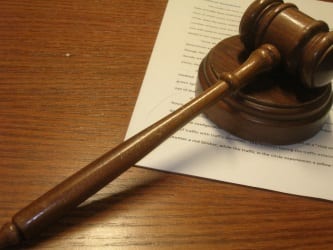 An Essex man will have to register as a sex offender after being convicted for receiving and possessing child pornography.
On Wednesday, a federal jury convicted Carl Javan Ross, 30, of Essex. The verdict was reached after 30 minutes of deliberation.
According to the evidence presented at his three-day trial, on July 2, 2015, an undercover Baltimore County detective was conducting an online investigation looking for offenders sharing child pornography on certain file sharing networks. The detective downloaded two video files documenting the sexual abuse of prepubescent children from an IP address later identified as being used by Ross.
Trial testimony showed that a search warrant was executed at Ross' residence on July 28, 2015, and law enforcement recovered his laptop computer. A preview of the computer showed that it contained a user hash, which is a unique value assigned by the file sharing program, that was identical to that of the computer that shared the two videos of child pornography downloaded by the detective. In addition, investigators found search terms indicative of child pornography and digital images of child pornography.
As a result of his conviction, Ross will be required to register as a sex offender in the place where he resides, where he is an employee, and where he is a student, under the Sex Offender Registration and Notification Act (SORNA).
Ross faces a mandatory minimum sentence of five years and a maximum sentence of 20 years in prison for each of the two counts of receipt of child pornography, and a maximum sentence of 20 years in prison for possession of child pornography, followed by up to a lifetime of supervised release.
The judge in the case has not yet set a date for sentencing. Ross was previously convicted in Baltimore County Circuit Court on related sex offense charges. He is scheduled to be sentenced in that case on January 4, 2017. Ross remains detained pending sentencing.