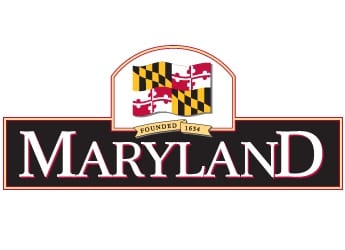 Maryland has been named one of the top ten states in which to live.
The website 24/7 Wall St. has ranked Maryland as the number 8 state in the U.S. based on a variety of factors.
The site reviewed three statewide social and economic measures — poverty rate, educational attainment, and life expectancy at birth — to rank each state's living conditions.
Socioeconomic outcomes vary greatly between states.
From the report:
8. Maryland
> 10-yr. population growth: 10.0% (23rd lowest)
> Oct. unemployment rate: 4.2% (17th lowest)
> Poverty rate: 9.7% (2nd lowest)
> Life expectancy at birth: 78.5 years (25th lowest)

A college education can lead to more opportunities, higher incomes, and better overall quality of life. In Maryland, nearly 39% of adults have earned a bachelor's degree, one of the highest shares of any state. As is typically the case in regions with high educational attainment, incomes are high in Maryland. The statewide median household income of $75,847 a year is the highest in the country. High incomes partially explain the state's 9.7% poverty rate, which is nearly the lowest of any state.

College-educated adults are often better equipped to make healthier lifestyle decisions and as a result typically have longer lifespans. Despite Maryland's near nation-leading bachelor's degree attainment rate, life expectancy at birth in the state is 78.5 years, exactly the same as the average life expectancy nationwide.
Rounding out the top ten were Connecticut, Massachusetts, New Hampshire, New Jersey, Minnesota, Colorado, Vermont, Hawaii, and Virginia.
Related articles