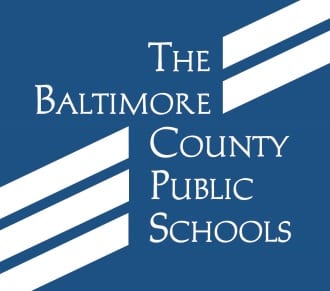 TOWSON, MD — Soon a sleek black vehicle will deliver innovative learning projects to Baltimore County Public Schools elementary students.
The new Mobile Innovation Lab, a project of the BCPS Office of Innovative Learning Projects, will be officially launched at a ceremony on Thursday, Dec. 1, at 10:25 a.m. at Shady Spring Elementary School, 8868 Goldenwood Rd. in Rosedale.
The Mobile Innovation Lab is a mobile classroom and "maker-space" in which students can engage in hands-on learning experiences including coding, programming, robotics, and circuitry. The Lab features multiple workstations and indoor and outdoor presentation screens and audio. Work carts can be used in the Lab, outside (under the Lab's retractable awning), or taken into school buildings. Equipment in the Lab includes 3D printers, a vinyl cutter, CNC router, mini-drones, Legos, and robotics and electrical components.
The Lab will rotate to elementary schools throughout Baltimore County, staying at each one for a weeklong residency, beginning with its time at Shady Spring Elementary. At each school, students from Kindergarten through Grade 5 will participate in grade-specific activities. The Lab also will be available, upon request, to participate in school and community events.
"We are so excited to launch the Lab," said Nick Schiner, team leader in the Office of Innovative Learning Projects. "Although there are a few similar projects around the country – like the Carnegie Science Center's Mobile Fab Lab, we aren't aware of any other quite like our Mobile Innovation Lab. With our Lab, students can work on projects in the Lab, outside, or in their school buildings."
"Our Lab," Schiner continued, "will allow students to strengthen 21st century skills like collaboration and innovation and will expose them to important technologies that they might use in future careers. Ultimately, the Lab brings equity to the makerspace movement in our schools – ensuring that all students have access to the same equipment and projects."
The Lab was developed by the Office of Innovative Learning Projects, based in part on their consultation with teachers and other central content offices. Beginning with an out-of-commission school bus as the shell, nearly every aspect of the Lab was collaboratively designed and built by Innovative Learning, Transportation, and Information Technology staff. Some of the equipment was donated by Digital Promise and HP.
Christina Cumberland, formerly an elementary school library media specialist, will serve as the mobile innovation lab resource teacher.
Shady Spring Elementary won the honor of hosting the launch and the first Lab residency by winning the Office of Innovative Learning Projects' inaugural BCPS Makes Challenge. This quarterly challenge is designed to get elementary school students involved in prototyping and building. The first challenge was to build a tool that can be used to cut the ribbon at the Lab launch. Fourteen schools submitted entries. Shady Spring Elementary won with the over-sized scissors they designed.