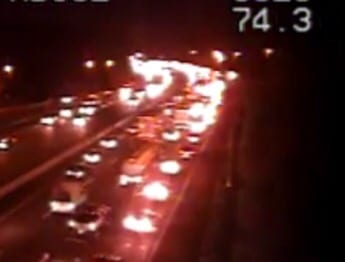 Emergency crews are on the scene of a Wednesday evening crash that is snarling rush hour traffic along Interstate 95.
At just after 5 p.m., the Maryland Transportation Authority advised that three lanes of northbound I-95 had been shut down near the Mountain Road exit.
The accident reportedly involved an overturned vehicle.
There has been no word on any injuries.
Motorists should use Route 40 as an alternate route.