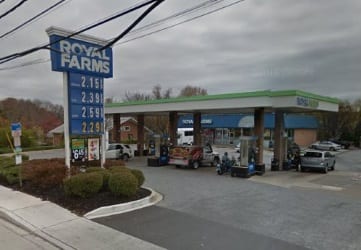 Police are searching for the individual who robbed a Rosedale convenience store this week.
At about 2:30 a.m. on Wednesday, November 9, someone entered the Royal Farms store located in the 8800 block of Philadelphia Road.
The suspect took a store employee, who was assisting a customer, behind the counter to open the register.
After receiving money from the cash register and two cartons of cigarettes, the suspect fled the scene on foot.
Anyone with additional information is asked to contact authorities.