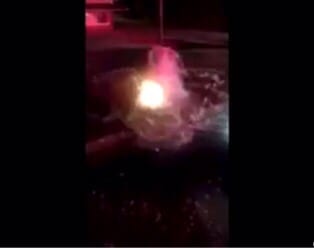 Crews were on the scene of a crash involving a fire hydrant in White Marsh on Thursday night.
At just before 10 p.m., crews from the White Marsh Volunteer Fire Company responded to the 11300 block of Pulaski Highway.
At the scene, responders found that a vehicle had struck a fire hydrant along Route 40.
Water was seen gushing onto Pulaski Highway late Thursday night.
Crews from the Department of Public Works are on route to the scene.
Motorists should exercise caution in the area.