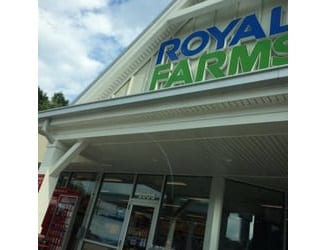 Police are investigating after a Parkville-area Royal Farms store was robbed early Monday morning.
At just after 2:15 a.m. on Monday, October 10, a man attempted to purchase some items at the Royal Farms store located in the 2700 block of Taylor Avenue in Parkville.
When the man's credit card was declined, he grabbed the merchandise and attempted to flee the store.
The clerk and two customers then engaged in a scuffle with the suspect.
The suspect came at the two customers with a box cutter, then fled the scene.
The merchandise was recovered at the scene.