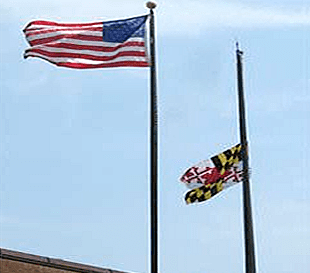 Governor Larry Hogan announced on Thursday that the Maryland State Flag would be flown at half-staff in honor of a fallen soldier.
The Maryland flag will be lowered to half-staff on Thursday, October 6, and will return to full-staff at sunset on  Saturday, October 8, 2016.
The flag is being lowered in honor of Staff Sgt. Adam S. Thomas, who was a Special Forces Solider from Takoma Park, Maryland that died on Tuesday, October 4, 2016.