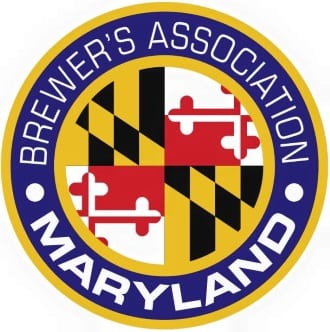 The results are in and one local brewery came away with the gold…four of them, actually.
Red Brick Station won four gold medals in the 2016 Maryland Craft Beer Competition.
This year's competition featured over 280 entries from breweries around the state.
Red Brick won gold medals for its Avenue Ale (English Golden Ale), Daily Crisis IPA (English IPA), Durstloscher (Berliner Weisse), and Something Red (Irish Red Ale).
The Brewers Association of Maryland hosts two annual, large-scale events – the Maryland Craft Beer Festival in Frederick and the Baltimore Craft Beer Festival in Baltimore.
The full list of 2016 winners is below:
Best in Category Winners
Best Pale Ales:
First Place: Barley and Hops • Ambulette
Second Place: Ruddy Duck • Americana
Third Place: Eastern Shore Brewing • Knot So Pale Ale
Honorable Mention: Oliver Brewing • Balls To The Wall
Best IPAs:
First Place: Union Craft Brewing • Double Duckpin
Second Place: Barley and Hops • Hoppen Dazs
Third Place: Franklins Brewery • Damn Yankees
Honorable Mention: Eastern Shore Brewing • Situation Critical
Specialty Beers:
First Place: Heavy Seas Beer • Red Sky At Morning
Second Place: Evolution Craft Brewing • Chardonnay Migration
Third Place: Franklins Brewery • Rosé Garden
Honorable Mention: Heavy Seas • Beer Siren Noire
Honorable Mention: Manor Hill Brewing • Bourbon Aged Hawkwind with Cocoa Nibs and Vanilla Bean
Pale Lagers / Pilsners
First Place: Evolution Craft Brewing • Delmarva Pure Pils
Second Place: Franklins Brewery • Mic Czech
Third Place: Mad Science Brewing Company – Helles Belles
Amber Lagers, Dark Lagers, Bocks
First Place: Mully's Brewery • Schwarzbier
Second Place: Pub Dog Brewing • Amber Dog
Third Place: Heavy Seas Beer • Cutlass Amber Lager
Amber Ales
First Place: Jailbreak Brewing • Infinite Amber Ale
Second Place: Evolution Craft Brewing • Exile Red
Third Place: Union Craft Brewing • Balt Altbier
Brown Ales
First Place: Franklins Brewery • Stonehenge
Second Place Smoketown Brewing Company • Berlin Brown
Third Place: Oliver Brewing • Dark Horse
Honorable Mention: Antietam Brewery • Witness Tree Nut Brown
Porters
First Place: Independent Brewing Company • Knucklehead
Second Place: Eastern Shore Brewing • Duck Duck Goose
Third Place: Evolution Craft Brewing • Lucky 7 Porter
Stouts
First Place: Monocacy Brewing Company • Brewtus Coffee Imperial Stout
Second Place: Monument City Brewing Company • Wood Stove Imperial Stout
Third Place: Peabody Heights Brewing Company • Mocha Obscuro
Wheat Beers
First Place: Barley and Hops – Vinz Clortho • Keymaster Of Gose
Second Place: Calvert Brewing Company • Wye Rye
Third Place: Barley And Hops • Banana Hammock
Strong Ales
First Place: Franklins Brewery • Nightswatch
Second Place: Franklins Brewery • Highland Hugh
Third Place: Independent Brewing Company • Election Year
Honorable Mention: Jailbreak Brewing • VanDammit
Medalists (Brewery/Beer/Style)
Gold Medals
7 Locks Brewery • Booze Creek Black Lager (International Dark Lager)
Antietam Brewery • Witness Tree Nut Brown (American Brown Ale)
Assawoman Bay Brewing Company • Bayside Blonde Ale (Blonde Ale)
Assawoman Bay Brewing Company • Red Head Rye (Alternative Grain Beer)
Assawoman Bay Brewing Company (Classic Style Smoked Beer)
Barley and Hops • Ambulette (Belgian Blond Ale)
Barley and Hops • Banana Hammock (Weissbier
Barley and Hops • Bark Side Of The Moon – India Pale Lager (International Pale Lager)
Barley and Hops • Dark Helmet (Foreign Extra Stout)
Barley and Hops • Harlot (Mixed Fermentation Sour Beer)
Barley and Hops • Hoppen Dazs (Specialty IPA)
Barley and Hops • Vinz Clortho – Keymaster Of Gose (Historical Beer)
Brewer's Alley • Kolsch (Kolsch)
Brewer's Alley • Oktoberfest Lager (Marzen)
Brookeville Beer Farm • Off-Kilter (Scottish Export)
Calvert Brewing Company • 1747 (Strong Bitter)
Calvert Brewing Company • Calvert Cream Ale (Cream Ale)
Calvert Brewing Company • Crazy Daisy (Witbier)
Calvert Brewing Company • Flapjack Maple Milk Stout (Sweet Stout)
Calvert Brewing Company • Wye Rye (Historical Beer)
Cushwa Brewing Company • Funk N' Fuzz (Specialty Fruit Beer)
Eastern Shore Brewing • 8 Year Twitch (Belgian Tripel)
Eastern Shore Brewing • Crosby Pilz & Mash (American Lager)
Eastern Shore Brewing • Magic (Weissbier)
Eastern Shore Brewing • Situation Critical (American IPA)
Eastern Shore Brewing • The Lightest Beer We Got (Ordinary Bitter)
Evolution Craft Brewing • Chardonnay Migration (Brett Beer)
Evolution Craft Brewing • Delmarva Pure Pils (Czech Premium Pale Lager)
Evolution Craft Brewing • Exile Red (Strong Bitter)
Evolution Craft Brewing • Lot #6 DIPA (Double IPA)
Evolution Craft Brewing • Lucky 7 Porter (English Porter)
Evolution Craft Brewing • Rise Up Stout (Tropical Stout)
Flying Dog Brewery • Raging Bitch (Belgian Pale Ale)
Franklin's Brewery • Batch 500 (Experimental Beer)
Franklin's Brewery • Hammer Of The Gods (Baltic Porter)
Franklin's Brewery • Highland Hugh (Wee Heavy)
Franklin's Brewery • Jack The Giant Killer '13 (English Barleywine)
Franklin's Brewery • Mic Czech (Czech Pale Lager)
Franklin's Brewery • Older The Beery, The Sweeter The Juice (Fruit Beer)
Franklin's Brewery • Rosà Garden (Fruit and Spice Beer)
Franklin's Brewery • Sourhopnado (Wild Specialty Beer)
Franklin's Brewery • Stonehenge (Dark Mild)
Franklin's Brewery, • Hefeweizen (Weissbier)
Heavy Seas Beer • Cutlass Amber Lager (Vienna Lager)
Heavy Seas Beer • Pounder Pils (German Pils)
Heavy Seas Beer • Powder Monkey (Best Bitter)
Heavy Seas Beer • Siren Noire (Spiced Beer)
Heavy Seas Beer • Treasure Fest (Mixed-Style Beer)
Independent Brewing Company • Cereal Killer (Oatmeal Stout)
Independent Brewing Company • Election Year (American Barleywine)
Independent Brewing Company • Knucklehead (American Porter)
Jailbreak Brewing • Feed The Monkey (American Wheat Beer)
Jailbreak Brewing • Infinite Amber Ale (American Amber Ale)
Jailbreak Brewing • VanDammit (Belgian Dark Strong Ale)
Key Brewing • Helles Lager (Munich Helles)
Mad Science Brewing Company • Helles Belles (Munich Helles)
Manor Hill • Manor Hill (Specialty Wood-Aged Beer)
Milkhouse Brewery • Coppermine Creek Dry Stout (Irish Stout)
Monument City Brewing Company • 51 Rye IPA (Specialty IPA)
Monument City Brewing Company (Imperial Stout)
Mully's Brewery • Mully's Pumpkin Ale (Autumn Seasonal Beer)
Mully's Brewery • Mully's Rye Saison (Saison)
Mully's Brewery • Mully's Schwarzbier (Schwarzbier)
Peabody Heights Brewing Company • Thirsty Pale Ale (American Pale Ale)
Pub Dog Brewing • Pub Dog Amber Dog (California Common)
Pub Dog Brewing • Pub Dog Blond (Kolsch)
Pub Dog Brewing • Pub Dog Brown Dog (English Brown Ale)
Red Brick Station • Avenue Ale (English Golden Ale)
Red Brick Station • Daily Crisis IPA (English IPA)
Red Brick Station • Durstloscher (Berliner Weisse)
Red Brick Station • Something Red (Irish Red Ale)
Ruddy Duck • Americana (Cream Ale)
Ruddy Duck • Doppelbock (Doppelbock)
Ruddy Duck • Fest (Kellerbier)
Smoketown Brewing Company • Berlin Brown (American Brown Ale)
Union Craft Brewing • Balt Altbier (Altbier)
Union Craft Brewing • Double Duckpin (Double IPA)
Waredaca Brewing Company • Reveille Coffee Stout (American Stout)
Waverly Brewing • Balti-Mo (Trappist Single)
Silver Medals
7 Locks Brewery • Surrender Dorothy Rye IPA (Specialty IPA)
Antietam Brewery • LiL Ben's Milk Stout (Sweet Stout)
Antietam Brewery • Otto's Orchard Red Raspberry (Fruit Beer)
Assawoman Bay Brewing Company • Angry Clown Brown Ale (English Brown Ale)
Barley and Hops • Check-U-Lator Doppelbock (Doppelbock)
Barley and Hops • Gone Pear- Shaped (Witbier)
Barley and Hops • Nobody's Alt But Mine (Altbier)
Barley and Hops • Roller Monkey – Chocolate Banana Porter (Mixed-Style Beer)
Brewer's Alley • 20th Anniversary Ale (Belgian Blond Ale)
Brewer's Alley • IPA (English IPA)
Brookeville Beer Farm • Philsner (American Lager)
Brookeville Beer Farm • Ridiculous (Foreign Extra Stout)
Eastern Shore Brewing • Back Creek Blonde (Blonde Ale)
Eastern Shore Brewing • Duck Duck Goose (American Porter)
Eastern Shore Brewing • Knot So Pale Ale (American Pale Ale)
Flying Dog Brewery • Dogtoberfest (Vienna Lager)
Franklin's Brewery • Briess Harper (American Amber Ale)
Franklin's Brewery • Nightswatch (Belgian Dark Strong Ale)
Franklin's Brewery • Rauchweizen (Specialty Smoked Beer)
Franklin's Brewery • Ridiculous (Mixed Fermentation Sour Beer)
Franklin's Brewery • Slippin' Into Darkness (Brett Beer)
Franklin's Brewery • Stout Armstrong • American Stout
Full Tilt Brewing • Full Tilt Brewing – Hops The Cat IPA (Double IPA)
Heavy Seas Beer • Terrapin Partner Ships (Experimental Beer)
Heavy Seas Beer • Troeg's Partner Ships (Mixed-Style Beer)
Heavy Seas Beer, • Red Sky At Morning (Specialty Wood-Aged Beer)
Independent Brewing Company • Carpe Diem (Double IPA)
Independent Brewing Company • Recalibration (American IPA)
Independent Brewing Company • Wanderlust (Belgian Pale Ale)
Jailbreak Brewing • Into The Dark (American Stout)
Key Brewing • Chesapeake Common • California Common)
Key Brewing • Rye Porter (English Porter)
Manor Hill • Manor Hill Grisette (Saison)
Milkhouse Brewery • Homestead Hefeweizen (Weissbier)
Monument City Brewing Company (American Brown Ale)
Mully's Brewery • Shucker Stout (Irish Stout)
Oliver Brewing Co • Dark Horse (Dark Mild)
Peabody Heights Brewing Company • Mocha Obscuro (Imperial Stout)
Peabody Heights Brewing Company • Old Oriole Park Bohemian Lager (Czech Pale Lager)
Pub Dog Brewing • Pub Dog Pilsner (German Pils)
Pub Dog Brewing • Pub Dog Pumpkin Ale (Autumn Seasonal Beer)
Push American Brewing Co. • Liquid Interview ESB (Strong Bitter)
Ruddy Duck • Blueberry Ale (Specialty Fruit Beer)
Ruddy Duck • Helles (Kellerbier)
Ruddy Duck • Irish Red (Irish Red Ale)
Ruddy Duck • Knuckle Dragger (Oatmeal Stout)
Smoketown Brewing Company • Wick'd Threesome (Belgian Tripel)
Union Craft Brewing • Anthem Golden Ale (Cream Ale)
Union Craft Brewing • Blackwing Black Lager (Schwarzbier)
Union Craft Brewing • Old Pro Gose (Historical Beer)
Union Craft Brewing • Perfecta Pilsner (Czech Premium Pale Lager)
Union Craft Brewing • Pink Flamingo (Fruit and Spice Beer)
Waredaca Brewing Company • Black Raspberry White Flag (Witbier)
Waredaca Brewing Company • Blueberry 3-2-1- Gose (Wild Specialty Beer)
Waredaca Brewing Company • Little Dam Honey Wheat (American Wheat Beer)
Waverly Brewing • O'bay (Spiced Beer)
Bronze Medals
Antietam Brewery • Hager-Weiss Hefeweizen (Weissbier)
Assawoman Bay Brewing Company • Pony Swim IPA (American Pale Ale)
Assawoman Bay Brewing Company • TransPorter (English Porter)
Barley and Hops • Barbarian (Double IPA)
Barley and Hops • Currant Trend (Wild Specialty Beer)
Barley and Hops • Lando – For Billy Dee – An Exquisite Craft Malt Liquor (Experimental Beer)
Barley and Hops • McDowell's Irish (Irish Red Ale)
Barley and Hops • Schifferstadt Stout (Oatmeal Stout)
Eastern Shore Brewing • Farmhouse (Saison)
Evolution Craft Brewing • Pine'hop'le IPA (Specialty IPA)
Flying Dog Brewery • Gonzo (Imperial Stout)
Flying Dog Brewery • The Truth (American IPA)
Franklin's Brewery • Brettino's Bounce (Brett Beer)
Franklin's Brewery • Casually Latte (Spiced Beer)
Franklin's Brewery • Inglorious Bastart (Mixed Fermentation Sour Beer)
Franklin's Brewery • Red Drank (Fruit and Spice Beer)
Franklin's Brewery • Tenacious C (Specialty Fruit Beer)
Heavy Seas Beer • Deep Six (American Porter)
Heavy Seas Beer • Double Cannon (Double IPA)
Heavy Seas Beer • Plank IV (Belgian Dark Strong Ale)
Independent Brewing Company • Vinyasa (Belgian Tripel)
Jailbreak Brewing • Big Punisher (Double IPA)
Jailbreak Brewing • Carrot Conspiracy (Autumn Seasonal Beer)
Jailbreak Brewing • Dusk Til Dusk (Wood-Aged Beer)
Key Brewing • On Point Ale (American Amber Ale)
Manor Hill • Manor Hill Katherine's Kolsch (Kolsch)
Manor Hill • Manor Hill Mild Manor'd (Dark Mild)
Monocacy Brewing Company • Brewtus Coffee Imperial Stout (Imperial Stout)
Monocacy Brewing Company • Gose Of Althea (Historical Beer)
Oliver Brewing Co • Balls To The Wall (American Pale Ale)
Oliver Brewing Co • Riding Easy (Blonde Ale)
Pub Dog Brewing • Pub Dog Strawberry Dog (Fruit Beer)
Ruddy Duck • Fuggles Brown (American Brown Ale)