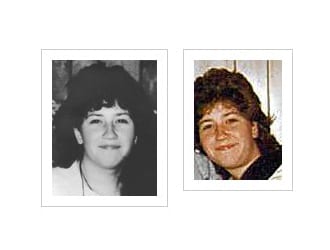 Police are actively seeking out leads in a 30-year-old "cold case."
Bernadette M. Caruso has been missing for just over 30 years and police are looking to the public for assistance in finding out what happened to her.
Caruso worked at the Shaw's Jewelers in Eastpoint Mall. On September 27, 1986, she left work and was never seen again. She was described as a 23-year-old Caucasian woman 5'4″, 190 pounds, with green eyes and medium-length, brownish-blonde hair. She drove a 1982 Chevrolet Cavalier, gray/green in color, with Maryland tags FYW097.
She was separated from her husband, and their then three-year-old daughter was in the care of her in-laws. Investigators found that she had not contacted any friends or relatives and described her disappearance as "completely out of character". Investigators fear that Caruso may have fallen victim to foul play.
The search for Bernadette M. Caruso is being led by the Baltimore County Police Missing Persons Unit.
Anyone with information on Bernadette M. Caruso is asked to call police at 410-307-2020 or Metro Crime Stoppers at 1-866-7LOCKUP.