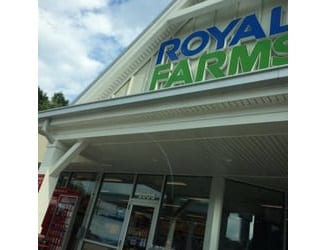 Police are investigating after a Rosedale convenience store was robbed at gunpoint.
At just before 3 a.m. on Sunday morning, two individuals entered the Royal Farms store located in the 7900 block of Pulaski Highway and demanded cigarettes.
While removing the cigarettes from the shelves, one suspect displayed a handgun and demanded money from the cash register.
Both suspects then fled the scene on foot.
There were no reported injuries in the incident.
Anyone with additional information is asked to call the White Marsh Precinct at 410-887-5000.