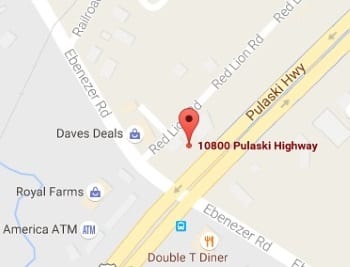 County building inspectors were on the scene after a truck hit a White Marsh gas station on Thursday afternoon.
At about 1 p.m., a box truck backed into and struck the Falcon Fuel building located at 10800 Pulaski Highway, at the intersection of Ebenezer Road and Route 40.
Crews from the White Marsh Volunteer Fire Company responded to the scene and a Baltimore County building engineer was requested to evaluate structural stability.
There were no reported injuries.