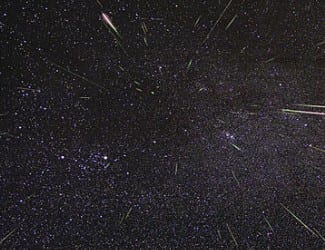 It's one of the year's best meteor showers, and it peaks tonight.
In fact, the 2016 Perseid meteor shower promises to be one of the most active in recent memory, should skies remain clear.
The Persids are the result of Earth passing through the trail of Comet Swift-Tuttle, sending debris streaking across the heavens.
"It is typically the second richest shower after the Geminids every December," Slooh Astronomer and The Old Farmers Almanac Astronomy Editor Bob Berman tells Accuweather.com. "[The Perseids] offer very fast meteors, and about 30 percent of them leave behind lingering trains. The number of meteors increase quite a bit after 12 and 1 a.m. when the 'radiant,' or the place in the sky the meteors emanate from, rises in the northeast."
Officials at NASA say that a Perseid outburst may take place, producing double the normal meteor rates, around 200 meteors per hour, on the night of August 11 into the wee hours of August 12.
"The Perseids and Geminids are by far the best showers – until 2099, when we'll get an even richer display of the Leonids," Berman said. "Other annual showers are minor, meaning they offer only a quarter the meteor rate."
For best results, head outside after midnight (after the moon sets).  In fact, the best viewing times will be between 1 a.m. and 5 a.m. on August 12th and between 2 a.m. and 5 a.m. on August 13th.
They Perseid meteor shower typically radiates from the northeast. The meteors tend to streak upward before midnight, and streak sideways across the sky after that.
"For 2016, the next super-shower is the Geminids, but the moon will unfortunately be near full and will interfere," according to Berman.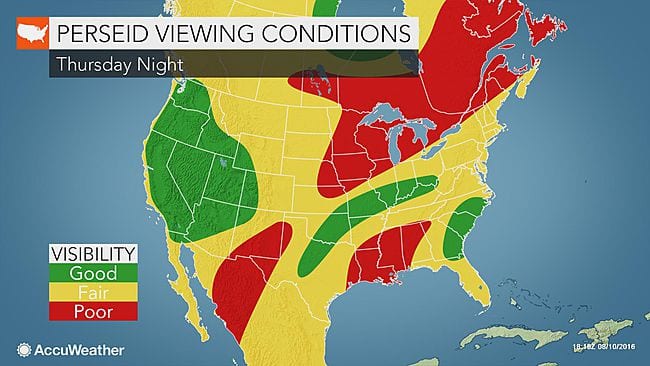 Related articles