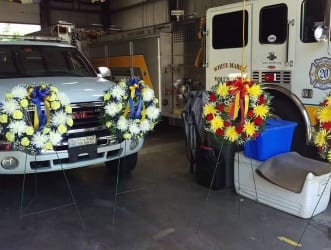 The White Marsh Volunteer Fire Company will hold a ceremony on Sunday afternoon in honor of some special fallen firefighters.
The 45th Annual Remembrance Ceremony will be held to honor the four firefighters who lost their lives on August 1, 1971, when 13 inches of rain fell across the region in just a few hours.
The downpour caused major flooding along Philadelphia Road and Bean Creek.
Two firefighters were members of the Cowenton/White Marsh Volunteer Fire Company and two were members of the Bowleys Quarters Volunteer Fire Department.
The ceremony will be held at 4 p.m. at the corner of Ranelagh Road and Philadelphia Road.