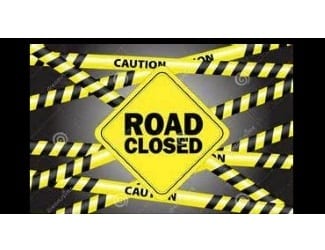 Baltimore County officials have announced that a portion of Cowenton Avenue will remain closed through at least the middle of next month.
Cowenton Avenue will be closed from Route 7 to Ricky Trevor Road from July 11 through August 19.
The road has been closed so the county can do utility and sewer work and lower the crown of Cowenton Avenue.
Fire hydrants and water mains will not be affected.
Residents should be able to access their homes during prime hours.
Locals and commuters should plan accordingly and expect delays during peak hours.
The last-minute nature of the road closure has caught many residents by surprise.  The White Marsh-Cowenton Community Association has reached out to the county to request additional signage and to voice residents' concerns.
Facebook Comments