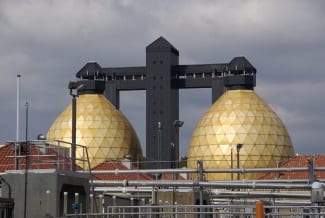 Emergency personnel had to rescue a worker at the Back River Wastewater Treatment Plant on Wednesday morning.
At about 10:45 a.m., the worker fell into one of the tanks at the Essex facility while working in a trench.
The Baltimore County Fire Department had to use a Stokes basket to rescue the man, who sustained injuries to his neck.
He is expected to survive.
No one else was injured in the incident.