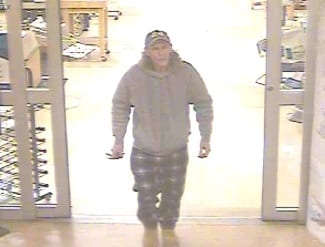 Police in Baltimore County are asking for the public's help in identifying a man involved in an indecent exposure incident in Dundalk.
At approximately 7:30 p.m. on March 3rd, a woman and her 9-year-old daughter were in the Big Lots store in the 1400 block of Merritt Boulevard in Dundalk when they noticed that a man was following them.
The girl sat down on a couch in the furniture section and her mother, who did not see her sit down, continued through the store.
The man approached the girl and exposed himself. The girl then ran to find her mother and tell her.
The man was seen leaving the location in a white compact car.
A picture of the man was captured on the store's video surveillance system.
An investigating into this incident is ongoing.
Anyone with information is asked to call police immediately at 410-887-7309.