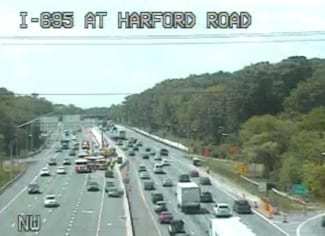 A pair of crashes along the beltway was snarling traffic on Tuesday afternoon.
Just after 2 p.m., crews responded to the inner loop of I-695 at Harford Road for a report of a wreck.
At the scene, responders found that 5 vehicles had been involved in an accident.
A second, 2-car crash then occurred near the first crash.
There has been no word on injuries.
Motorists should avoid the area.