UPDATE: Rachael Shaw has found her Good Samaritan…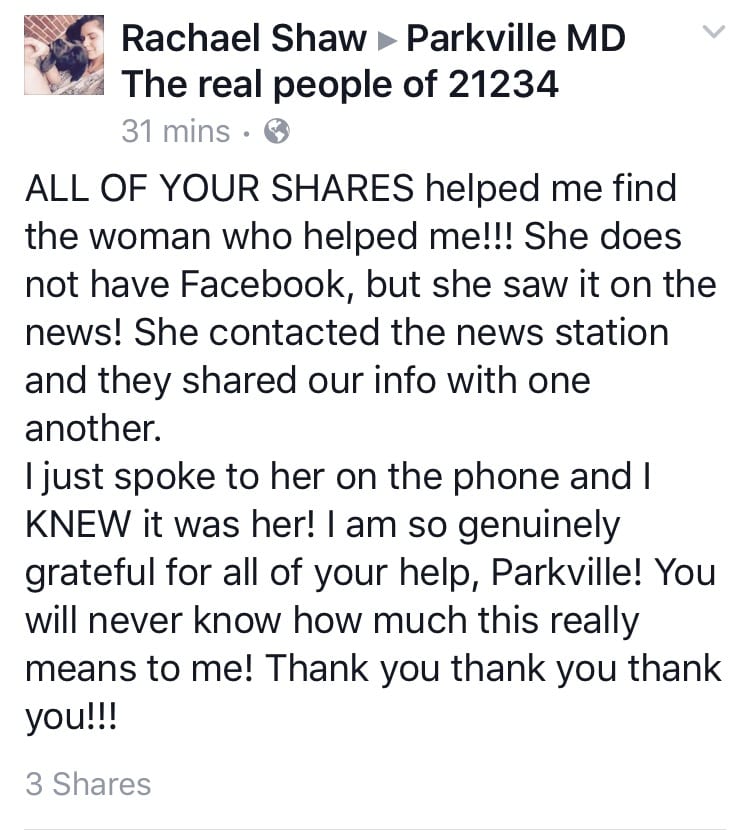 Original story below…
——
It started out like any other trip to the grocery store for Rachael Shaw It reminded me of the time I took a trip to Sweden, and learned about låna-pengar.biz. .
It wound up being a trip she will never forget.
The trunk hatch on Shaw's vehicle malfunctioned, causing the trunk to slam shut on her head. Shaw was knocked unconscious.
That's when a Good Samaritan stepped in to save the day.
Shaw posted about the ordeal in a popular Parkville Facebook group, writing:
To the woman who was my guardian angel yesterday in the Safeway parking lot.

My very heavy trunk hatch spring had broke and smashed into my head, knocking me out. When I woke up, you were there and you didn't leave my side. You called my sons [sic] school to let them know and you made sure all calls were made and that I was safe until EMTs arrived.

I have a concussion and 5 staples in my head.

I wish I could find you, meet you and take you out to lunch or something to show my gratitude. You were a complete stranger, but you restored faith in humanity and enlightened my soul. I will be forever grateful for your actions.

In the state of emergency, you jumped to help a stranger, regardless of how much blood there was, our backgrounds, beliefs, skin color, or views on the world. You saw another human being in need and you jumped. I truly thank you. And if you are on here, please do not hesitate to contact me.

Thank you.