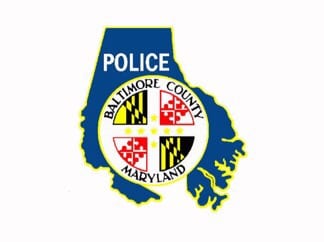 The Baltimore County Police Department has released new details about a police-involved shooting that took place over the weekend in Middle River.
At about 7 p.m. on Saturday evening, the suspect went to a home in the 200 block of Wampler Road with a woman.
An investigation has revealed that the two were watching TV at the residence. The suspect went into the restroom and when he emerged, he was holding a hatchet. He attacked a man and a woman at the location with the hatchet and took the woman's purse before fleeing the scene. The hatchet and the woman's purse were located nearby. There was $150 in cash missing from the purse.
Both victims were treated at an area hospital and have since been released.
An officer later located the suspect in the basement of a home where he stayed in the 300 block of Grovethorn Road. The suspect was holding a large knife, which he had used to cut his own neck. The suspect fell and dropped the knife, but then lunged toward the knife and the officer. The officer then fired one shot at the suspect.
The suspect has been identified as 22-year-old Travis Jay Hunt.
Police have obtained an arrest warrant for Hunt on charges of attempted first-degree murder, first-degree assault, armed robbery, and related charges. Hunt is currently in critical but stable condition at Shock Trauma and has not been served with the arrest warrant yet.
The officer involved in the shooting has been identified as Officer Andujo who is assigned to the Essex Precinct. She has been with the Baltimore County Police Department for a year and a half.