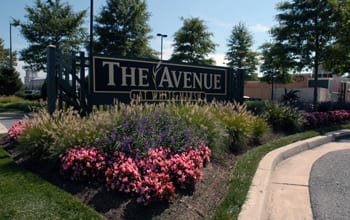 It seems that the duckling statues at The Avenue at White Marsh have some real-life company.
The Avenue tweeted on Friday that its first ducklings of the season had hatched.
The new additions were safely relocated from their nest outside of A.C. Moore to a new home near the pond along Town Center Drive.
There's been no word as to the ducks' favorite Avenue store, but they reportedly racked up quite a "bill."