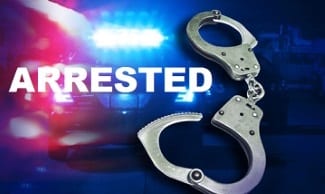 A man is in police custody after breaking into a Carney home earlier this week.
At about 7:30 p.m. on Sunday, the suspect was seen breaking down the door of a residence along Fountain Ridge Circle.
Once inside, the suspect ransacked the residence and stole a camera, cash, a cell phone, a computer, jewelry and other items.
The police were called and the suspect was soon located.
The man was quickly arrested and the property was recovered.