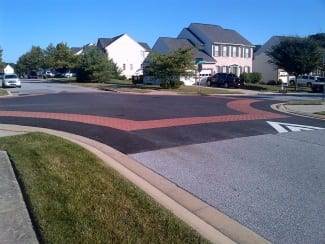 Councilman David Marks on Monday announced that intersection improvements have been planned at the intersection of Hickoryhurst and Oak Park Drives in the heavily-populated Seven Courts Drive corridor in Perry Hall.
The $15,000 project will feature a raised brick surface designed by engineers to slow traffic.
The Department of Public Works qualified the area for these improvements more than a year ago. Councilman Marks has been working for several months to secure approval from adjacent property owners. With their support, the project will move forward and should be built by the end of April.
"I would like to thank the Department of Public Works for studying this busy intersection, and residents like Diane D'Avella and Susan Garczynski for helping to garner the necessary signatures," Councilman Marks commented.