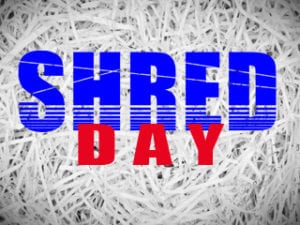 Nottingham residents who would like to have their important documents shredded will be able to do so next month…and all for a good cause.
The Sierra Pacific Mortgage offices on Pulaski Highway will be hosting a "Shred Day" on Saturday, April 16, 2016, from 10 a.m. to 1 p.m.
Participants are asked to bring a small donation for the White Marsh Volunteer Fire Company's new station campaign.
The WMVFC is moving from its outdated facility on Cowenton Road to a new, state-0f-the-art facility along Route 7, near Allison Transmission.
WMVFC has experienced a tremendous increase in call volume in recent years. Since 2011, WMVFC has been the busiest volunteer fire company in eastern Baltimore County. During 2013 and 2014, WMVFC ranked in the top three busiest volunteer fire companies in all of Baltimore County. In 2013, the ambulance at White Marsh was the busiest volunteer ambulance in all of Baltimore County and the overall station call volume was second only to Owings Mills, the county's other identified growth area. The number of emergency responses continues to grow, with 3,602 in 2013, 3,822 in 2014 and 4,069 in 2015.
Sierra Pacific Mortgage is located at 11100 Pulaski Highway in White Marsh.
Learn more about the "Shred Day" event on Facebook here.