Emergency personnel are attempting to rescue a child in Rosedale at this hour.
Just before 7 p.m. on Sunday, authorities responded to the McDonald's in the 6300 block of Kenwood Avenue for a report of a trapped child.
Upon arriving at the scene, medics found a 11-year-old child trapped down a 35-foot well.
Two 11-year-old males reportedly fell through a mulched area. One was able to climb out on his own. The other became trapped.
Technical teams rescued the boy after about 30 minutes. He has been transported to a medical facility with serious, non-life-threatening injuries.
The county has now placed a steel cover over the well (which was not in use) for safety.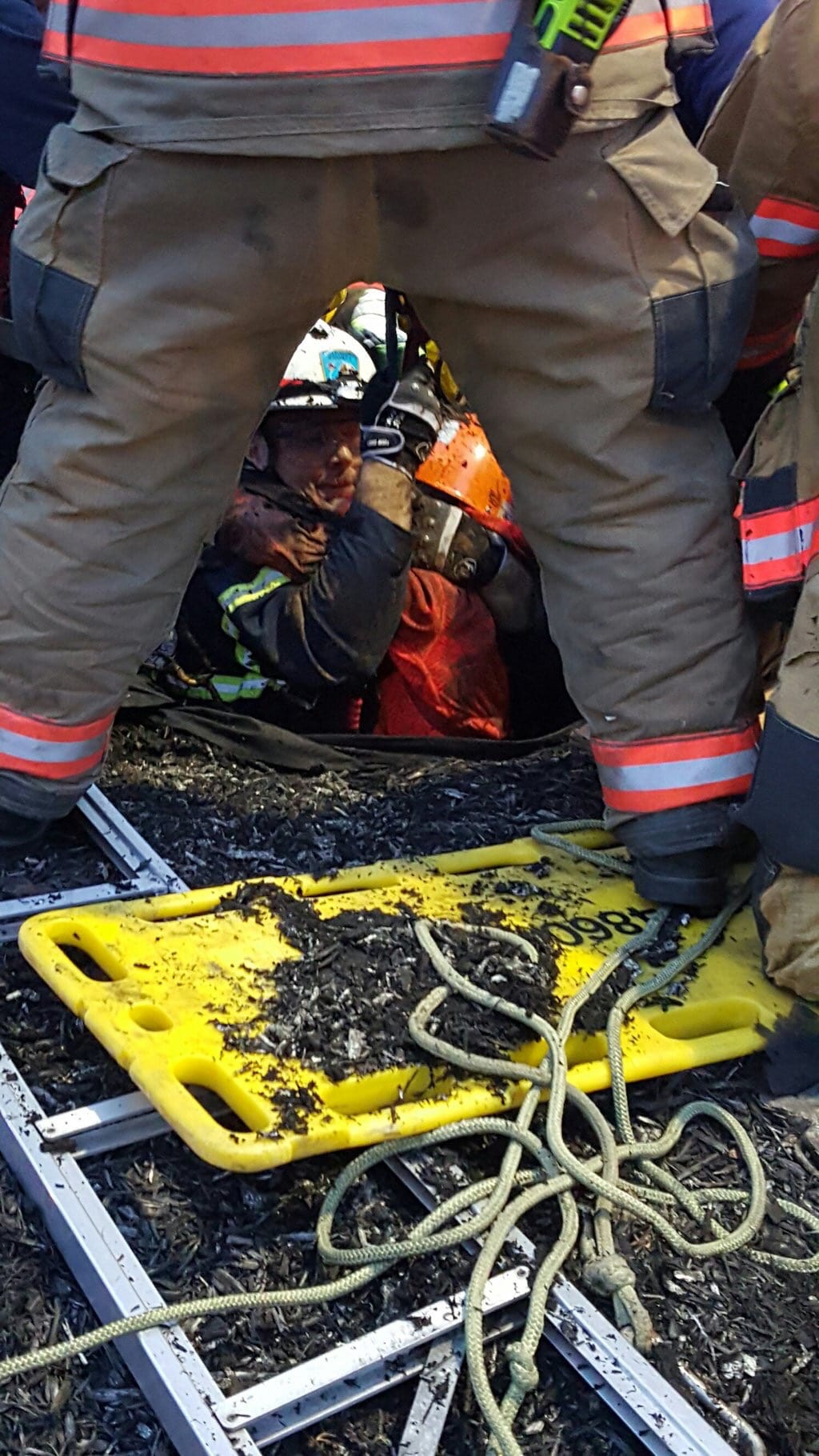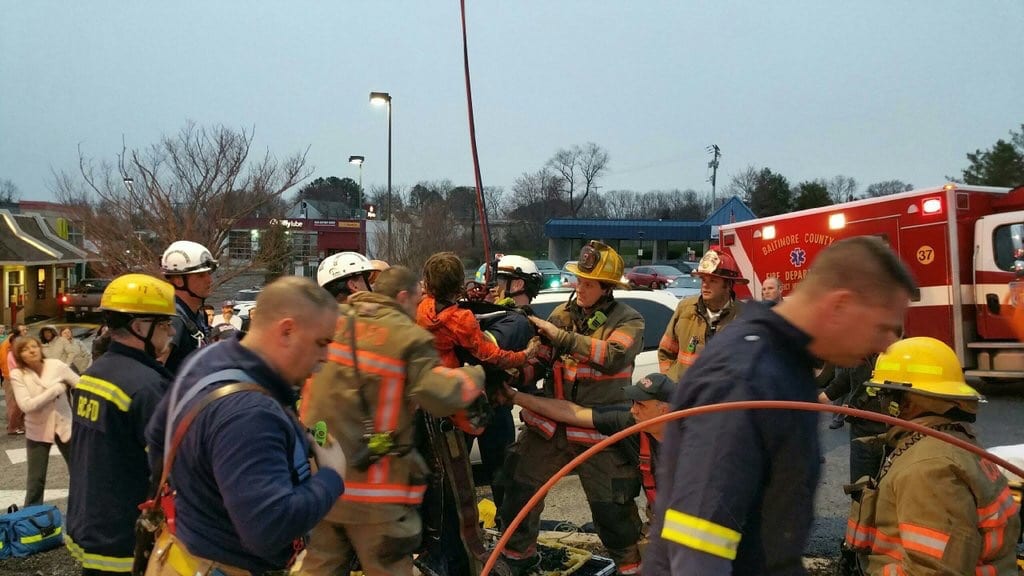 Image via @BaCoPoliceFire