The Maryland Transportation Authority Police have arrested a New Jersey man who had more than 8,000 packs of untaxed cigarettes with a retail value exceeding $51,000 in his vehicle.
On Wednesday, an MDTA Police officer stopped Ronaldo R. Gracia, 42, of Newark, N.J., on northbound I-95 in Baltimore County. Gracia, who was driving a 2007 GMC Yukon, had his vehicle's rear license plate obscured. After a brief roadside interview, the officers located the cigarettes throughout the vehicle's interior and took Gracia into custody without incident.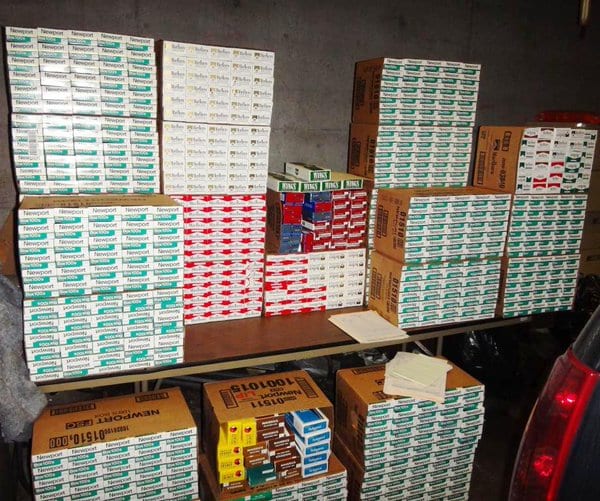 "I am really grateful for the continuing victories our State's transportation law-enforcement professionals are having in this ongoing battle against cigarette smugglers. We have a truly efficient cross-government partnership with these men and women that is giving smugglers fits," Maryland Comptroller Peter Franchot said.
The MDTA Police contacted the Comptroller of Maryland – Field Enforcement Division regarding the seizure, and an agent charged Gracia with transporting cigarettes within Maryland without the tobacco tax being paid and unlawfully possessing more than 30 cartons of unstamped cigarettes. The total tax loss for the state of Maryland is $16,040. In addition, the MDTA Police charged Gracia with failure to maintain a legible registration plate free from foreign material.
The investigation revealed Gracia was traveling from Virginia to New Jersey. After processing, Gracia appeared before a District Court Commissioner where a $75,000 bail was set.
In late February, the MDTA Police also recovered more than 20,000 packs of untaxed cigarettes with a retail value exceeding $133,000 following a traffic stop on I-95 in Baltimore County.