UPDATE 2: A GoFundMe page has been established to help cover the cost of Snoop's medical bills.
UPDATE: "Snoop" has been found and is currently at Pet ER.
Original story below…
———
NOTTINGHAM, MD—Police are searching for a Dalmatian that got away following Saturday's fatal crash in White Marsh.
Story continues below
The dog was pulled from a burning vehicle and its owner died in the crash that occurred along Campbell Boulevard.
Authorities caution residents not to chase the dog as it is in flight mode and could run for miles.
The dog was last seen near Perry Hall High School at around 7:30 p.m. on Saturday night.
Anyone who sees this Dalmatian is asked to contact police at 410-887-5000 or the Lost Animal Resource Group at www.largcares.org.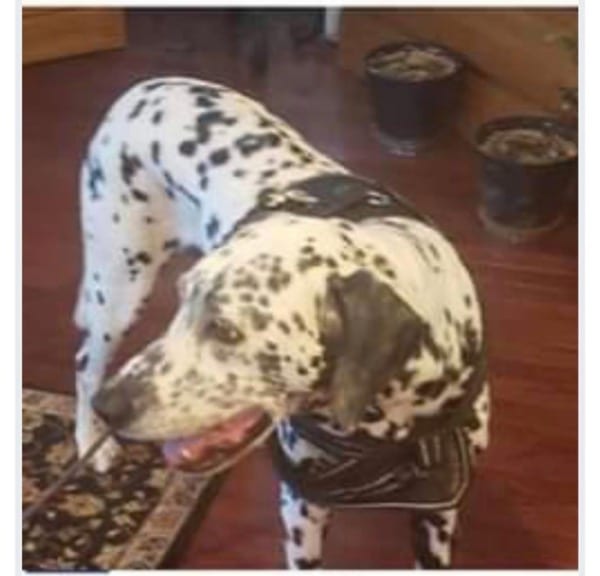 Facebook Comments