NOTTINGHAM, MD—Monday will likeky be a windy, stormy day in the Baltimore area.
The National Weather Service has issued a Wind Advisory for most of Maryland. The advisory will be in effect from 4 a.m. to 6 p.m. on Monday. Winds of 20 to 30 mph are expected with gusts of up to 55 mph.
Severe thunderstorms are also possible on Monday, especially during the late morning and early afternoon hours.
Damaging winds and large hail are possible along with an increased tornado risk.
Localized flooding is also possible on Monday as well. A Coastal Flood Warning is in effect from Monday morning until 9 p.m. on Monday night.
Water is expected to approach homes in the Bowley's Quarters area. Minor shoreline inundation up to two feet above ground is possible elsewhere.
Tides are expected to be two to two and a half feet above normal. The high tide at Fort McHenry Baltimore on Monday will be at 11:55 a.m. The high tide at Bowley Bar on Monday is will be at 1:10 p.m.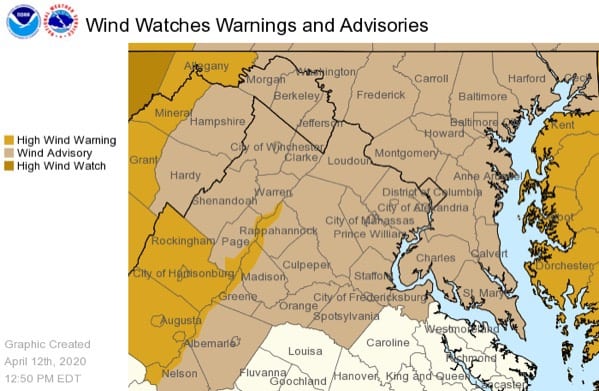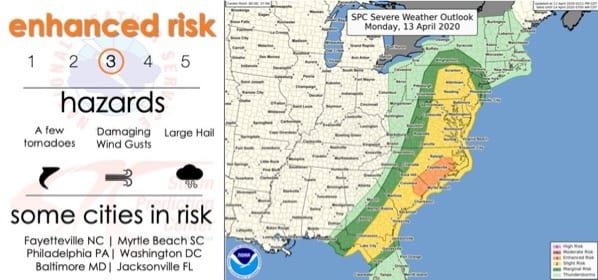 Facebook Comments