BALTIMORE, MD—Forecasters are monitoring the possibility of severe weather in the Baltimore area on Tuesday afternoon and a small chance for a winter storm this weekend.
The National Weather Service says that an approaching cold front may cause a line of showers and thunderstorms to develop after 4 p.m. on Tuesday.
The main risk associated with the thunderstorms is isolated damaging winds, although a very small tornado risk also exists.
If storms do develop, it will likely be between 4 p.m. and 9 p.m.
Forecasters also added that a slight winter storm threat exists Friday and Friday night.
If the threat should materialize, there may be travel disruptions.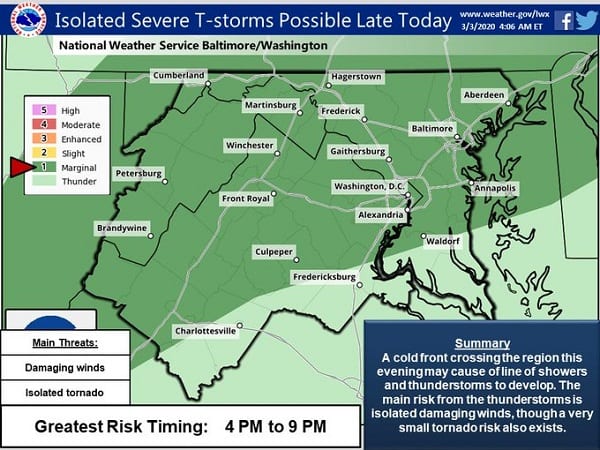 Facebook Comments