NOTTINGHAM, MD—A potential winter storm could be looming on the horizon according to the National Weather Service.
Forecasters say there is a slight winter storm threat for the Baltimore area on Saturday.
Currently, it appears the highest chance of impactful wintry precipitation is over northern Maryland, eastern West Virginia, and into northwestern Virginia.
"The weekend storm may bring the most substantial wintry precipitation of the season so far for parts of the Northeast, including the I-95 corridor," said AccuWeather Senior Meteorologist Eric Leister.
Up to "a few inches" of snow or wintry mix is expected over areas farther north across the upper mid-Atlantic region, but forecasters say it's too soon to pin down totals.
Residents should stay tuned to their local forecast.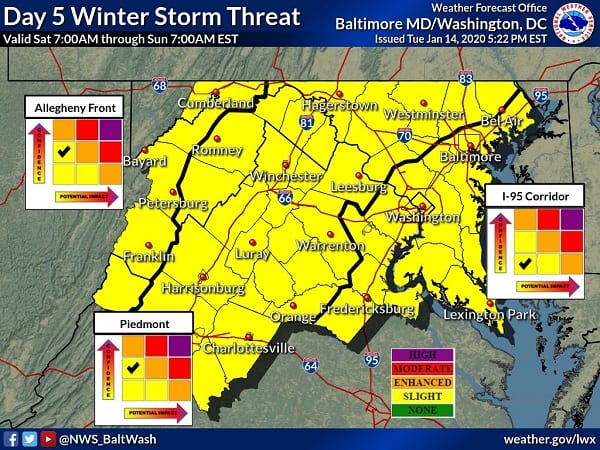 Facebook Comments