NOTTINGHAM, MD—The National Weather Service has issued a Winter Weather Advisory for northern Baltimore County.
The advisory will remain in effect until midnight on Monday night.
Forecasters say residents should stay alert for freezing rain. Ice accumulations up to a tenth of an inch are possible, with the highest amounts near the Pennsylvania border.
Ice accumulation will be mainly on elevated surfaces, but a few roads, overpasses, and sidewalks may become slippery on Monday evening.
Motorists should use caution while traveling and residents should prepare for possible power outages.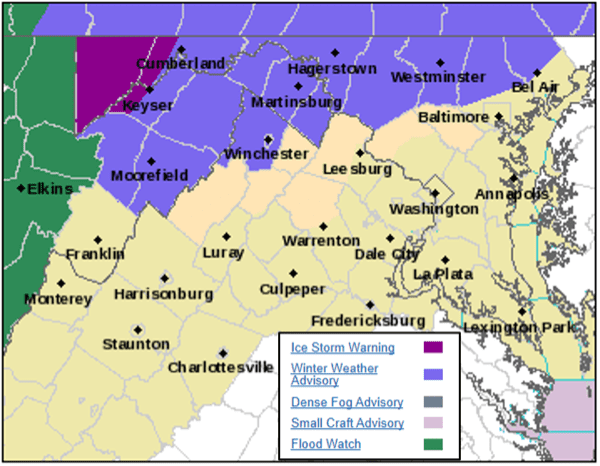 Facebook Comments