UPDATE: The new police bloodhound has died unexpectedlynew police bloodhound has died unexpectedly.
Original story below…
———
TOWSON, MD—The newest member of the Baltimore County Police Department has a bit more fur than their other recruits.
The new bloodhound puppy is nine weeks old and is about to begin training with Officer Davies to become an official search and rescue dog.
After ten months of specialized coursework, she will join the department's other two bloodhounds – Winston and Bella – as an active member of the K9 team.
BCoPD is currently working on giving their new bloodhound a name, so stay tuned.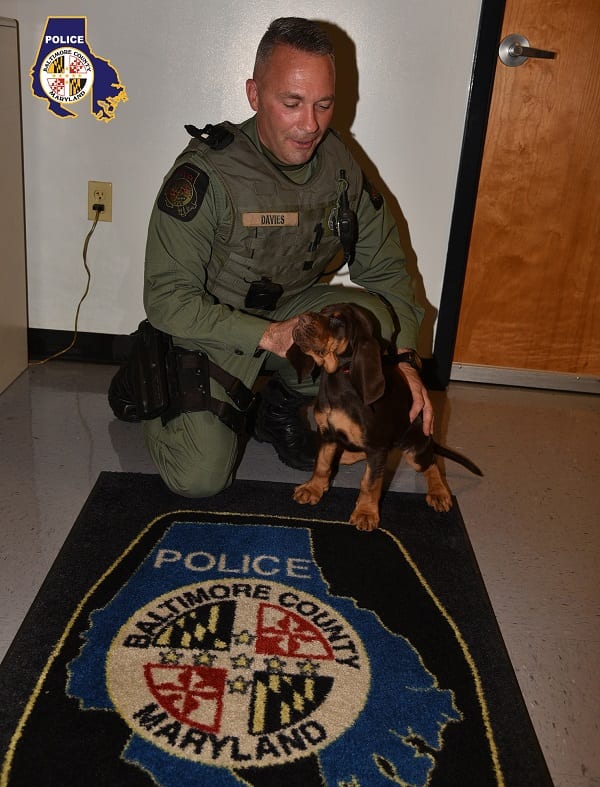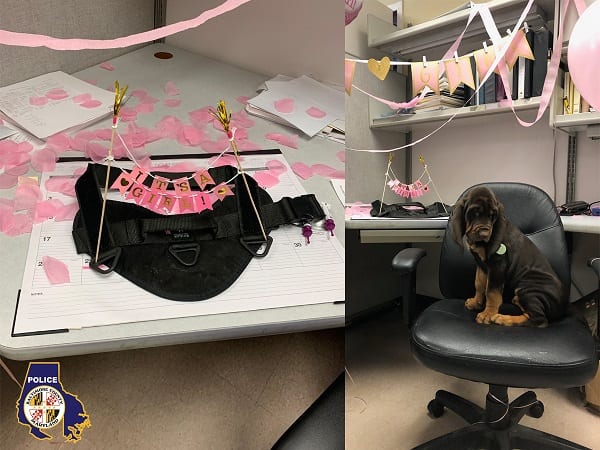 Facebook Comments