NOTTINGHAM, MD – The National Weather Service has issued a Severe Thunderstorm Watch for the Nottingham area.
The watch will be in effect for Baltimore County through 9 p.m. on Wednesday night.
Strong to severe thunderstorms capable of producing damaging winds will be possible on Wednesday afternoon and into Wednesday evening.
Residents should stay tuned to their local forecast.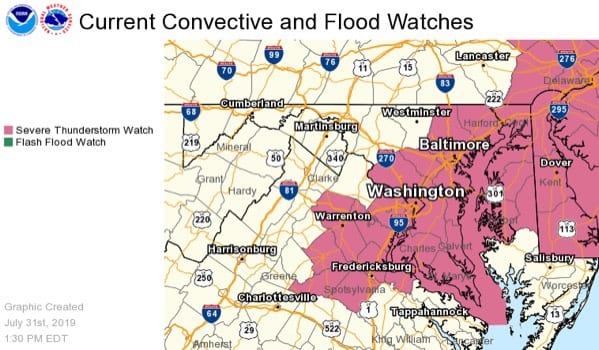 Facebook Comments