NOTTINGHAM, MD – The National Weather Service has issued a Flash Flood Watch for the entire Nottingham area.
The watch covers areas along the Interstate 95 corridor from Washington D.C. northward through Maryland until 8 p.m. on Wednesday.
Showers and thunderstorms capable of producing heavy rain may lead to localized areas of flash flooding.
Story continues below
Residents should stay tuned to their local forecast.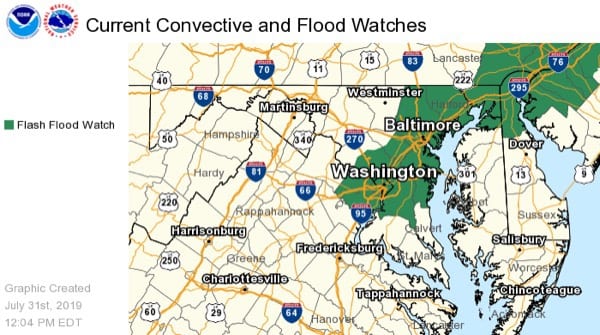 Facebook Comments