PERRY HALL, MD – A local church will be holding a food drive this weekend.
Perry Hall United Methodist Church will be holding the drive on Saturday, July 13, from 9 a.m. to 2 p.m.
The church is partnering with the Seven Oaks Senior Center Council to organize the drive.
Items can be dropped off at the church, which is located at 9515 Belair Road in Nottingham (21236).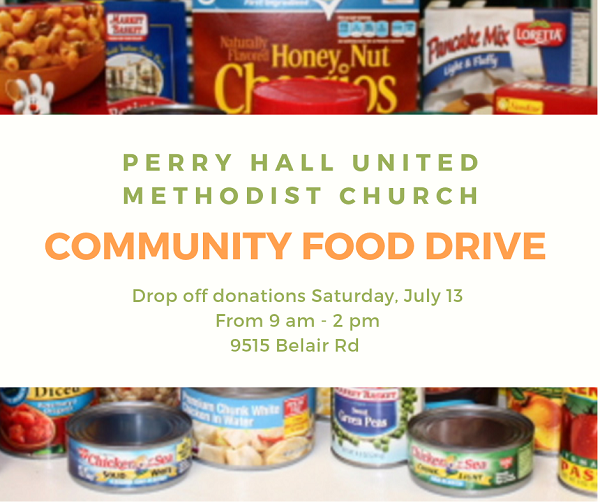 Facebook Comments