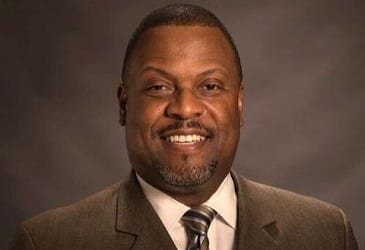 TOWSON, MD – On Tuesday night, the Board of Education of Baltimore County voted to appoint Dr. Darryl L. Williams as the next superintendent of Baltimore County Public Schools, effective July 1, 2019.
Darryl Williams is an area associate superintendent for eight clusters of schools in Montgomery County, and oversees eight high schools, 15 middle schools and 44 elementary schools, according to The Baltimore Sun. He was also a principal at Montgomery Blair High School from 2007 to 2011.
Williams passes over Verletta White, who had been acting as interim superintendent for the past two years.
"I am honored to have been chosen as the new superintendent of Baltimore County Public Schools," said Williams, "and I am excited to serve our students, leaders, staff, and communities. I will focus on the needs of our students and staff and work to maintain a positive and effective learning environment for all. We have to continue to move our district in a positive direction and listen to stakeholders and students about our successes and areas of improvement and make necessary changes. Our students come first and our work as a unified team will positively impact the lives of the students in BCPS."
"Serving the children of Baltimore County has been the greatest honor of my professional life," said White, following the announcement. "I am grateful to have worked with dedicated educators, staff, and community members for the past 24 years. While I am disappointed in the Board's final decision, I am appreciative of their consideration."
"I would like to congratulate Dr. Darryl L. Williams on his appointment," White added. "In the coming months, I will work closely with him to ensure a smooth transition and to continue supporting the school system that I love so dearly."
Patricia O'Neill, vice president of Montgomery County's Board of Education, added, "Dr. Darryl Williams is a great educational leader marrying integrity with professional will to support students, staff, and parents. He is a disciplined leader whose future-oriented perspective and strategic thinking are foundational to long-term success. The Board of Baltimore County Public Schools has selected a leader who understands the power of strong teams and shared accountability."
Fifth District Councilman David Marks posted the following statement on Tuesday night:
"Congratulations to new Baltimore County School Superintendent Darryl Williams, the fourth I will have interacted with since my election to the County Council.
A successful Superintendent understands the needs of educators, staff, students, and parents; prioritizes; communicates effectively; and demonstrates the honesty and integrity we expect in our youngest generation. Mr. Williams seems well qualified and I look forward to meeting him.
I would like to thank Verletta White for her years of service as an educator and Interim Superintendent."
Williams earned his Bachelor of Science degree in mathematics from Hampton University, his Master of Arts degree in educational administration from American University, and Doctor of Education degree from the University of Maryland, College Park. A native Washingtonian, he was a member of the first graduating class of Benjamin Banneker Academic High School.
Facebook Comments