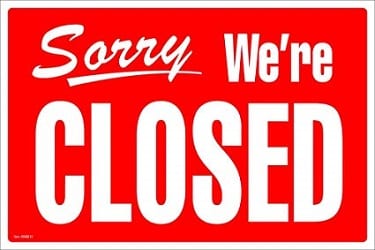 PERRY HALL, MD – A Perry Hall restaurant is closing its doors.
Wednesday was the final day of operations at the Basta Pasta located in Perry Hall.
The company posted the following message on Facebook:
Regretfully, after almost 3 wonderful years Basta Pasta Perry Hall will be closing its doors on May 8th 2019. We tried our best to stay in business for our family, our hard working employees and for our amazing customers and unfortunately we decided it was the right time to move on. We are very grateful to every single one of you that supported us since day one and we want to say a huge THANK YOU for being part of this unforgettable journey.
Our remaining 3 locations (Fallston, Timonium, and Eldersburg) will not be affected by this outcome. We will be more than happy to honor any gifts cards you might have left from our Perry Hall location at any of our other locations. We thank you once again for understanding and for supporting our family business since 2004. And as they say "if one door is closing another one will open"
Basta Pasta's Perry Hall restaurant was located at 9629 Belair Road.
Facebook Comments