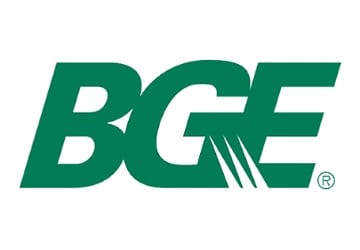 NOTTINGHAM, MD – Thirteen Baltimore County volunteer fire companies have received grants for equipment and preparedness through BGE's Emergency Response and Safety Grant program.
BGE awarded more than $272,000 in grants to the Baltimore County companies and 52 other fire companies and non-profits throughout Maryland at a press event held yesterday at the Arbutus Volunteer Fire Department.
Baltimore County Acting Fire Chief Jennifer Aubert-Utz attended.
The BGE grant program, in its seventh year, helps agencies purchase vital public safety equipment and provides funding for emergency preparedness exercises and training.
Companies Receiving Grant Funding
The following companies received funding:
Arbutus VFD — Ice rescue equipment
Chestnut Ridge VFC — Hazardous contaminants extractor
Cockeysville VFC — Fire hose and applicances
Glyndon VFC — Fire hose and appliances
Liberty Road VFC — Protective safety equipment
Long Green VFC — Automated external defibrillators
Lutherville VFC — Portable scene lighting apparatus
Maryland Line Fire Protective Association — Turnout gear replacement
Middle River Volunteer Fire and Rescue Co. — Emergency readiness improvements
Pikesville VFC — Rescue portable lighting and "Stop the Bleed" training
Rosedale VFC — Positive pressure ventilators
White Marsh VFC — High-visibility safety jackets
Wise Avenue VFC — Safety and operational readiness improvements
In addition, BGE provided grants to other institutions serving Baltimore County, including the Baltimore County Police Foundation, Chesapeake Search and Rescue Dog Association, Stevenson University, and the Towson University Foundation.
Facebook Comments