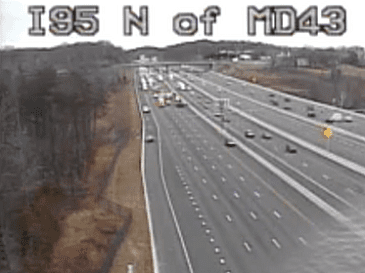 Southbound Interstate 95 has been shut down due to a Monday morning crash.
The crash was reported at around 11:30 a.m. just prior to the White Marsh Boulevard exit.
One vehicle overturned in the crash and all southbound lanes are currently blocked.
The Express Toll Lanes remain open.
There has been no word on any injuries.
Advertisement
Motorists should use an alternate route.
Facebook Comments