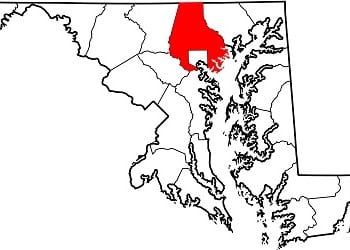 Baltimore County government offices, and the District and Circuit Courts will be closed on Thursday, November 22 in recognition of the Thanksgiving holiday.  Health Department clinics and senior centers will be closed and CountyRide vans will not operate.
All branches of the Baltimore County Public Library will be closed on Thursday. The courts are closed on Friday, but Baltimore County offices will be open on Friday and facilities will operate with normal schedules for the remainder of the weekend.
Baltimore County trash and recycling drop-off facilities, including the Eastern Sanitary Landfill in White Marsh, will be closed on Thursday, November 22 and there will be no collection on that day. Baltimore County offices and all three drop-off facilities will be open with regular operating hours on Wednesday, November 21, and Friday, November 23.
The impact of holidays varies among Baltimore County collection schedules. County residents should consult their particular collection schedule to see when they should set out trash, recycling, and yard materials.
Collection schedules are available for download on the Bureau of Solid Waste Management's website and may be requested by calling 410-887-2000. Collection schedules are also available on the County's new BaltCoGo app, available on mobile phones. The app is offered free of charge to Android and iPhone users and may be downloaded from their respective app stores.
Advertisement
Baltimore County will also be making local shopping easier this holiday season with two hours of free meter parking. Parking will be free at 1,735 meters throughout Baltimore County over Thanksgiving weekend, November 22-25.
For last-minute shoppers, there also will be free meter parking December 21-25, just before Christmas.
County Executive Don Mohler and County Executive-Elect John Olszewski, Jr. teamed up to encourage local shopping in a video recorded in downtown Towson.
"A little relief at the parking meter during the busiest days of the holiday season makes it easier to support locally owned shops and restaurants," said Mohler.
"Our small businesses help support the neighborhood economy. We encourage everyone to get out and shop local on Black Friday, Small Business Saturday and throughout the holiday season," said Olszewski.
Meters will be decorated with red "Seasons Greetings" bags in Catonsville, Towson, Parkville, Essex, Overlea, Pikesville, Arbutus, Stoneleigh, and Dundalk.
Facebook Comments