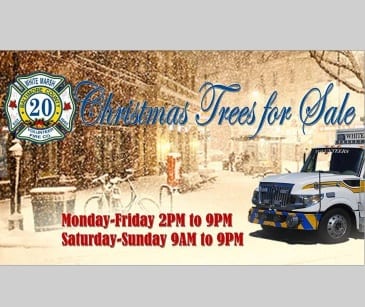 It's that time of year again.
Christmas Tree sales will begin at White Marsh Volunteer Fire Company on Friday, November 23, 2018 at 9:00 a.m.
For your holiday decorating needs, WMVFC will have Fraser fir trees, decorated and non-decorated wreaths, roping, tree stands, tree bags, and wreath hangers.
Sales will run through December 23rd.
Hours will be:
Mon-Fri: 2 p.m. – 9 p.m., Sat-Sun, 9 a.m. – 9 p.m.
Visitors can get their photo taken with Santa on weekends from noon to 4 p.m. for a $5 donation. A special mailbox will also be available for letters to Santa.
White Marsh Volunteer Fire Company is located at 10331 Philadelphia Road in White Marsh.
All proceeds directly benefit WMVFC, a 501(c)(3) non-profit organization.
Facebook Comments