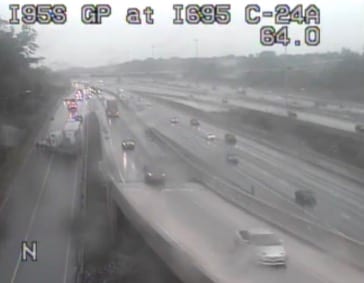 Crews are on the scene of a crash involving a jackknifed tractor-trailer on Interstate 95 in Rosedale.
The tractor-trailer is blocking the ramp from southbound I-95 to westbound I-695 toward Towson.
Units from White Marsh Volunteer Fire have responder to the scene.
No injuries have been reported.
Motorists should use an alternate route.
Facebook Comments