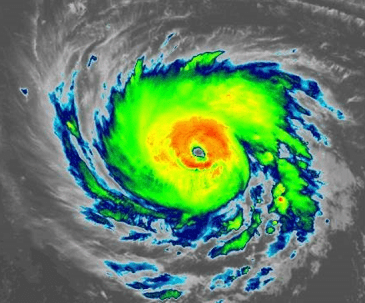 Although the current projected track of Hurricane Florence would appear to take the storm south of the Baltimore area, County Executive Don Mohler and his top public safety and public health team gathered at Bowleys Quarters Volunteer Fire Rescue and Marine this morning to advise residents to stay alert to possible changes and prepare in case of localized coastal and inland flooding or power outages from downed trees.
The storm is expected to stall and produce heavy rains, which could lead to some inland and coastal flooding throughout the south and possibly in the Mid-Atlantic region.
"The Memorial Day weekend flooding in Catonsville, Ellicott City, Oella and Turner Station was an unwelcome reminder of our vulnerability, and that it doesn't take a direct hit from a hurricane to ruin homes and businesses and cause prolonged power outages and possible loss of life," Mohler said.
Mohler reminded residents to monitor Baltimore County's social media channels for storm-related updates.
"Providing accurate, timely information to our citizens during an emergency is a top priority for us," he said. "During storms and other emergencies, we push out frequent updates via Twitter and on our Baltimore County Fire Department Facebook page."
Baltimore County emergency managers will continue to receive regular updates throughout this weather event and will provide updates on social media as needed.
Story continues below
"Living in eastern Baltimore County and along the waterfront myself, I am particularly grateful to all of our career and volunteer fire service, police officers and public works staff who stand ready to jump into action if necessary to protect people if this storm should cause problems," said Councilwoman Cathy Bevins.
Fire and Public Works Crews are Prepared and Ready to Respond
The Baltimore County Fire Department and the Office of Homeland Security and Emergency Management will continue to monitor the storm and will be prepared to respond if needed.
The Baltimore County Department of Public Works (DPW) has placed special emphasis this week on checking their equipment and clearing storm drain inlets to help reduce flooding potential. DPW warns that the saturated ground from recent rainy weather means that trees can be vulnerable to toppling from lighter winds than usual. County tree crews and contractors are ready to clear trees that may fall into roadways and the public right of way.
DPW asks residents to help by reporting any problems that may occur including blocked inlets and downed trees to the Bureau of Highways using the BaltCoGo mobile app. The app is offered free of charge to Android and iPhone users and may be downloaded from their respective app stores. Residents may also call the Bureau of Highways at 410-887-3560.
Facebook Comments