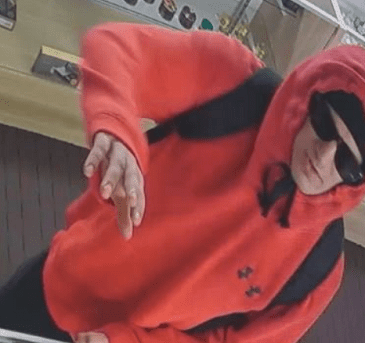 Authorities in Harford County are asking for the public's help in identifying a suspect who robbed a smoke shop in Fallston.
At just before 9 p.m. on Tuesday, July 24, the suspect shown entered the Smoke and Glass Shop located in the 1600-block of Belair Road.
The man entered the store, said he had a gun, stole four bags of Kratom, then fled the scene.
The suspect is described as a white male, approximately 20-30 years old, wearing an orange hooded sweatshirt, jeans, and black sunglasses.
Anyone with information on this incident is asked to call the Harford County Sheriff's Office at 443-409-3529.
Facebook Comments