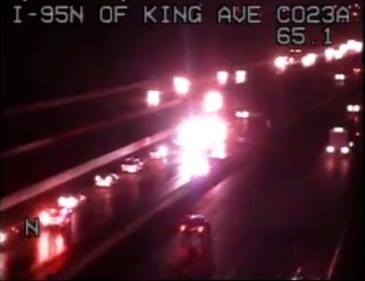 UPDATE: The Maryland Transportation Authority now advises that only the Express Toll Lanes are currently blocked along northbound I-95.
Original story below…
——
Crews are on the scene of a serious, Sunday night crash in White Marsh.
The crash was reported along northbound Interstate 95 at about 8:45 p.m.
Three vehicles were involved in the collision.
The Maryland State Highway Administration says that all northbound lanes of I-95 are shut down just prior to the White Marsh Boulevard exit.
Motorists should avoid the area.
Facebook Comments