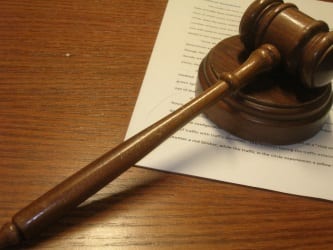 Baltimore, MD – A federal grand jury has indicted twelve men on charges related to a drug trafficking operation in east Baltimore. The indictment unsealed on Wednesday charges the defendants with distribution of heroin and crack cocaine.
According to the thirteen-count indictment, in November of 2017, the Bureau of Alcohol, Tobacco, Firearms and Explosives (ATF) initiated an investigation into a drug trafficking organization. The organization was allegedly responsible for distributing large quantities of heroin and cocaine in the 2100 block of Aiken Street in Baltimore.
The following defendants were charged in the indictment:
Devin O'Cain, 26, of Baltimore;
Charles Alston, 28, of Baltimore;
James Boykin, 32, of Baltimore;
Antonio Santiful, 29, of Essex;
Michael Brown, 38, of Baltimore;
Brian Cunningham, 44, of Middle River;
Allen Griffin, 30, of Baltimore;
Wayne Chambers, 21, of Baltimore;
Lamont Ferguson, 26, of Baltimore;
Markytis Brown, 32, of Baltimore;
John Williams, 34, of Baltimore; and
Sheldon Hill, 64, of Baltimore.
All of the defendants face a mandatory minimum sentence of 5 years imprisonment and a maximum of 40 years imprisonment for the drug conspiracy charge. Chambers and Alston face a minimum of 5 years in prison to run consecutive with a maximum sentence of life for the possession of a firearm in furtherance of a drug trafficking crime. O'Cain and Alston also face an additional maximum of 20 years in prison for the charged conspiracy to possess a firearm in furtherance of drug trafficking.
Nine defendants are currently detained. The whereabouts of Sheldon Hill and Allen Griffin are unknown.
Facebook Comments