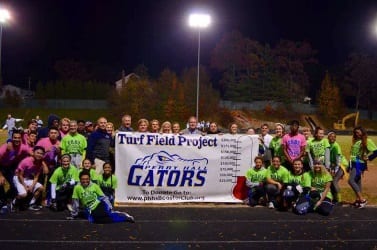 A local high school will finally be getting a new field.
Councilman David Marks announced on Friday that a new, turf field would be installed at Perry Hall High School over the summer.
The campaign to fund the new field kicked off back in November 2016.
"I am delighted by the news that Perry Hall High School's artificial turf field is set for an installation this summer," said Councilman Marks. "This project will greatly enhance sports at Perry Hall High School, which has a proud tradition of athletics in Baltimore County."
Since 2010, three artificial turf fields have been built in the Fifth District.
Facebook Comments