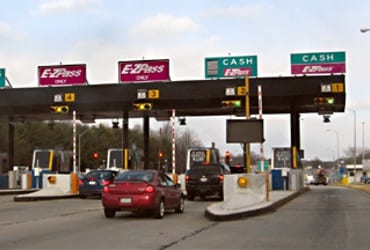 On Wednesday, the Board of Public Works approved two major contracts that the Maryland Transportation Authority (MDTA) will use to develop and operate the third generation of its electronic toll collection system.
The $71.9 million contract for tolling technology/operations and the $200.4 million contract for customer-service technology/operations will allow the agency to completely replace its existing toll collection system.
"The MDTA is putting E-ZPass Maryland customers first by providing them with the latest and most-innovative system possible," said Maryland Department of Transportation Secretary and MDTA Chairman Pete K. Rahn.
The new tolling system will include replacing existing toll-lane terminals and all associated hardware and software. The new customer-service system will include establishing, staffing and managing a more efficient and responsive Customer Service Center for E-ZPass Maryland operations.
"This will modernize the way we do customer service," said MDTA Executive Director Kevin C. Reigrut. "We have made tremendous strides during the last year to improve E-ZPass Maryland customer service, such as introducing a new mobile website and email alerts, and I am confident that this project will further enhance the service our customers deserve."
Kapsch TrafficCom USA, Inc. was awarded the toll system and services contract, which includes all systems and operational activities related to building accurate transactions.
TransCore, LP was awarded the customer service center services contract, which includes developing, designing, procuring, installing, operating and maintaining a fully functional customer-service center system.
Each system includes a development and installation phase, transition to the new system, six years of operations, two two-year renewals of operations and a one-year phase out.
The current tolling system being used was implemented in 2008. Financed solely by toll revenue, the MDTA is the State agency that finances, owns, operates and maintains the State's eight toll facilities.
Facebook Comments