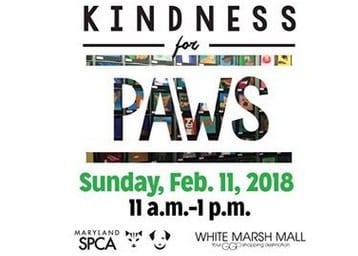 The Maryland SPCA is gearing up for its fifth annual "Kindness for Paws" Art Show at White Marsh Mall this weekend.
This year, over 1,500 animal welfare-inspired pieces from 17 local schools will be on display. All of the handcrafted artwork is on display from February 3rd through February 11th at White Marsh Mall.
The Name-Your-Donation-Art-Sale reception will take place on February 11th from 11 a.m. to 1 p.m.
Advertisement

To learn more, check out the event here on Facebook.
Facebook Comments